The heat triggers the sale of ice and threatens stocks in Spain
The largest ice cube distributor, located in Malaga, sells more than one hundred thousand bags a day.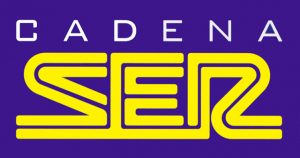 Malaga Published on Cadena Ser Digital on 07/22/2015
………………………………………………………………………………………………………………………………………
The largest factory and distributor of ice cubes in Spain – Hicosol, which is based in Malaga – warns that the heat is running out of stocks. This company supplies, on a daily basis, more than one hundred thousand bags to supermarkets and large stores throughout the country. Sales have doubled in the last month and they are already warning that, at this rate, there will be no stocks in two weeks.
They produce an average of 200,000 kilos of ice every day. The machines are working one hundred percent: 16 hours a day according to one of the managers of the Malaga company, Iván Sánchez. "We have never made so much ice in so few days" and they can't cope. The reasons are the high temperatures: "three consecutive heat waves in July" in sales and customer requests skyrocketed, adds Sánchez.
Supermarkets and gas stations begin to run out of material in the middle of the afternoon and they are releasing ice packs from first thing in the morning.
Consumption this year "has advanced, which even endangers being able to guarantee supply" if this rate is maintained over the next few days. The ice that is manufactured in the province of Malaga travels, daily, throughout the country in twelve trucks to Madrid, Santander, Valencia and to Portugal. The company makes more than 2,200 cubes an hour.