A mountain of ice under the sun
His great invention produces 2,000 cubes per minute
Hicosol 300,000 kilos of ice per day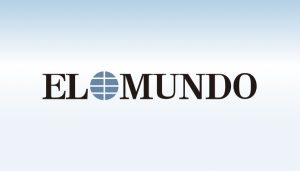 Almost twenty years have passed since the first great ice factory located in the port of Malaga began to see the light of day. At that time the production was focused on the supply of ships and the techniques were more rudimentary.
Much has happened since then and it is that now that small entrepreneurial society has shed its skin until giving way to the renovation of COMERCIALIZACIÓN DE HIELO Y CONGELADOS, SL (Hicosol), the largest ice producer on the peninsula.
Manuel Bustos, President of Hicosol
Manuel Bustos, president of the company, took over in 2002 the entirety of that company started in 1988, 50% of which belonged to his father and, since then, he has not stopped innovating without fear of pushing those who lag behind in the future. path of change, to modernization. Something that has made it stand out from its competitors.
A daily job that has given life to the ice giant that manufactures 300,000 kilos a day. Of these, 100,000 kilos are in flakes that are made at the port facility and 200,000 kilos of cubes manufactured in El Viso, created in 2008.
A company with a very diversified market since, directly or indirectly, its product is present in almost all supermarket chains, enclaves of the hospitality sector, commercial fishing points such as Mercamálaga, Mercagranda, the ports of Motril, Almería … and a long etcetera that is based on the hiring of some thirty different distributors.
Son únicos en el mundo porque no hay otra empresa que fabrique cubito prensado. Una técnica de producción más rápida y barata. Con esta idea en la cabeza, Manuel Bustos hizo posible el sueño a través de la creación de una máquina que fabrica 2.000 cubitos por minuto.
"The first idea that came out had to be thrown away" but "we have tried and reinvented until we reached the final idea", points out this businessman, the same one who invested 250,000 euros in this first-time machine that, in the end, has turned out to be a golden idea.
To make this new ice production possible, the Bustos family invested 3.6 million euros in the two factories. "With El Viso I was worried because it was a totally new thing", "we bet on a different ice and everyone told us we were 'crazy' and now look at it," recalls this entrepreneur from Malaga.
And "we hit the button", assures the director of Hicosol seated at the table in his office from where you can contemplate a view of the magnificent city accompanied by the few fishing boats that remain moored in the port.
A journey full of changes
Bustos remembers when the fishing agreement with Morocco ended and the large fishing boats began to be conspicuous by their absence. "We have been growing on the other hand, continually looking for new markets and investors and, ultimately, renewing ourselves to become number one," he says.
Everything seems to indicate that they have succeeded since, according to company data, their production receives an annual increase of 25%. And precisely between 2008 and 2009, just when they had their 'ice cube weapon' ready, the company's sales grew by 46.88%.
Now, Manuel Bustos assures that the factories have become too small and that is why he is thinking of moving his 'ice empire' to Antequera and joining the two factories there into one, leaving the facilities of the Malaga capital as warehouses.
"Antequera is the center of Andalusia, a good asset in the field of truck logistics, and that makes it very interesting", confesses this innovative businessman who sees this possibility of transfer very close in the future.
"You get up every day to work, to adapt to the market and, specifically, the ice industry is very competitive, although there are companies that have not evolved, the machines have not changed," says this entrepreneur. Renew or die, that's the philosophy.
Hicosol is always trying to innovate. Its latest launch is the two-kilo bags of cocktail flakes. The company has just signed an agreement with Mercadona in such a way that the product can already be found in 15 of its establishments in Malaga and, in the coming days, it will expand throughout Andalusia.
For the moment, the company has not crossed the borders but they do not rule out expanding to the international market and in this possible journey destinations such as Portugal or Morocco are being considered. Bustos is confident that his cubes "can go anywhere."
Constant challenge of innovation and growth
They were the first to make sacks of sprayable flakes and, little by little, they have been improving production. Hicosol is a business and, as its president says, it requires personal effort and therefore maintains the conviction that "every day you can make mistakes."
The day-to-day of this entrepreneur is organized around business, working each and every one of them, skipping problems, breakdowns, rushing to seek the fix, improvements in machining, investing in facilities … A constant challenge for get to the best. and he is "the one who does nothing …", agrees Bustos without finishing the sentence.
Quality, price, formality, seriousness, service, are some of the qualities that the president sees in his company because, as he himself affirms, "we always comply with the agreement". There are many quality controls that must pass and this "squeezes you, but makes you more competitive," he emphasizes.
good business environment breathes, "I try to be like a family, we have formed a great team when necessary gives the face by the company", says Bustos who remembers ruefully workers who have had to leave for reasons of diverse nature.
Not many, about fifteen employees in winter and in summer almost thirty, although production is unstoppable through an automatic packaging pallet packaging cube 170 and between 60 and 70 pallets of scales day.
Everything is designed to carry out a production that makes them remain as the kings of the sector not only because of quantity but also because of their personal stamp of quality in innovation that makes them take risks until they build high on a well-placed foundation.